TUNIKA:
The Cotton Fashion Community
We LOVE Cotton. We really do
Our Love of Cotton
Cotton is closely tied to our heritage. We have always loved growing and harvesting cotton to spin into precious yarn that makes our special clothing.
  We love that cotton can comfort us, can cool us and make us feel a million dollars!
Cotton is elegant, breathable, durable and comes in so many forms, giving our designers the versatility and inspiration for each hand-crafted and loved piece.
At Tunika, we are dedicated to giving our customers the very best cotton that they can wear.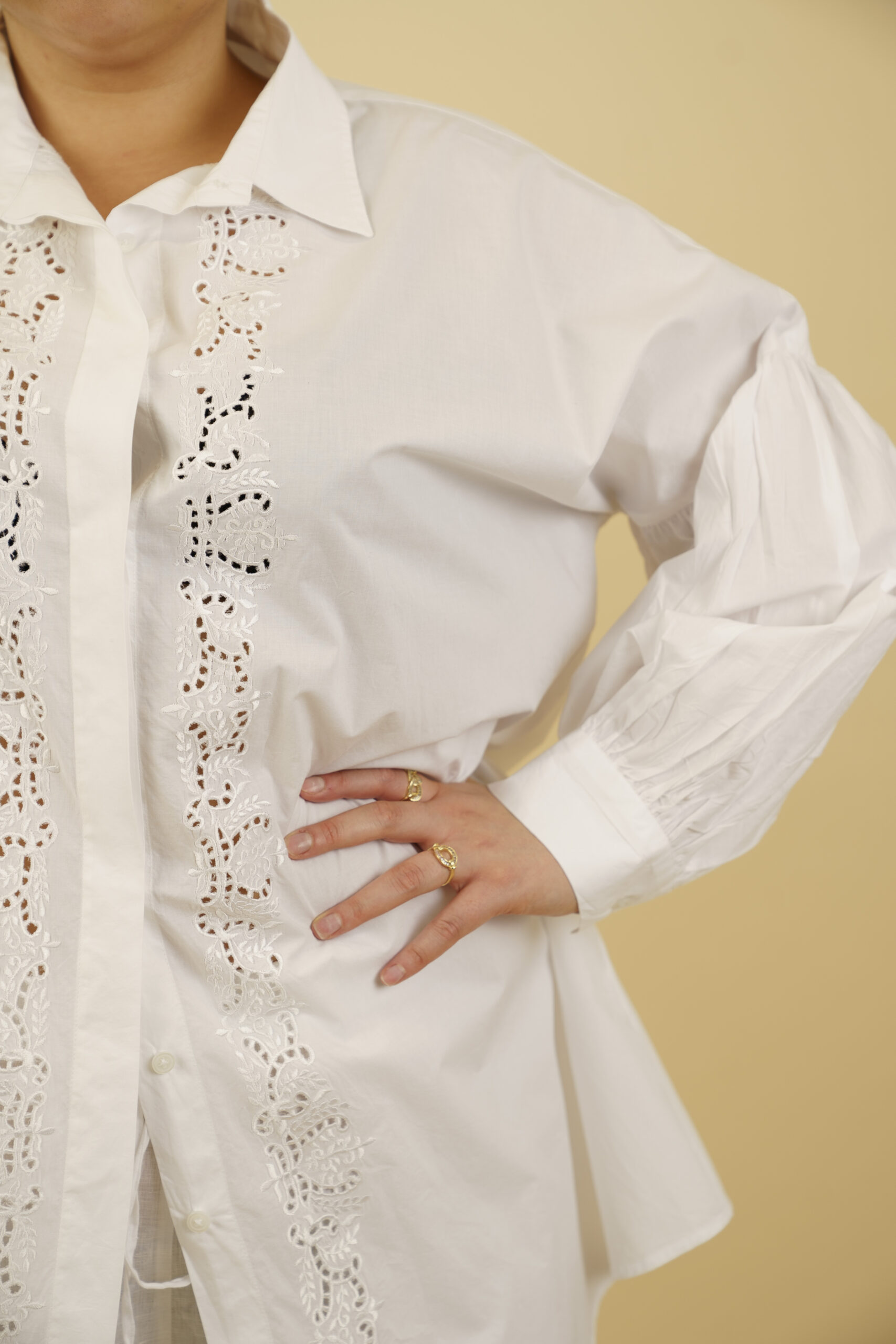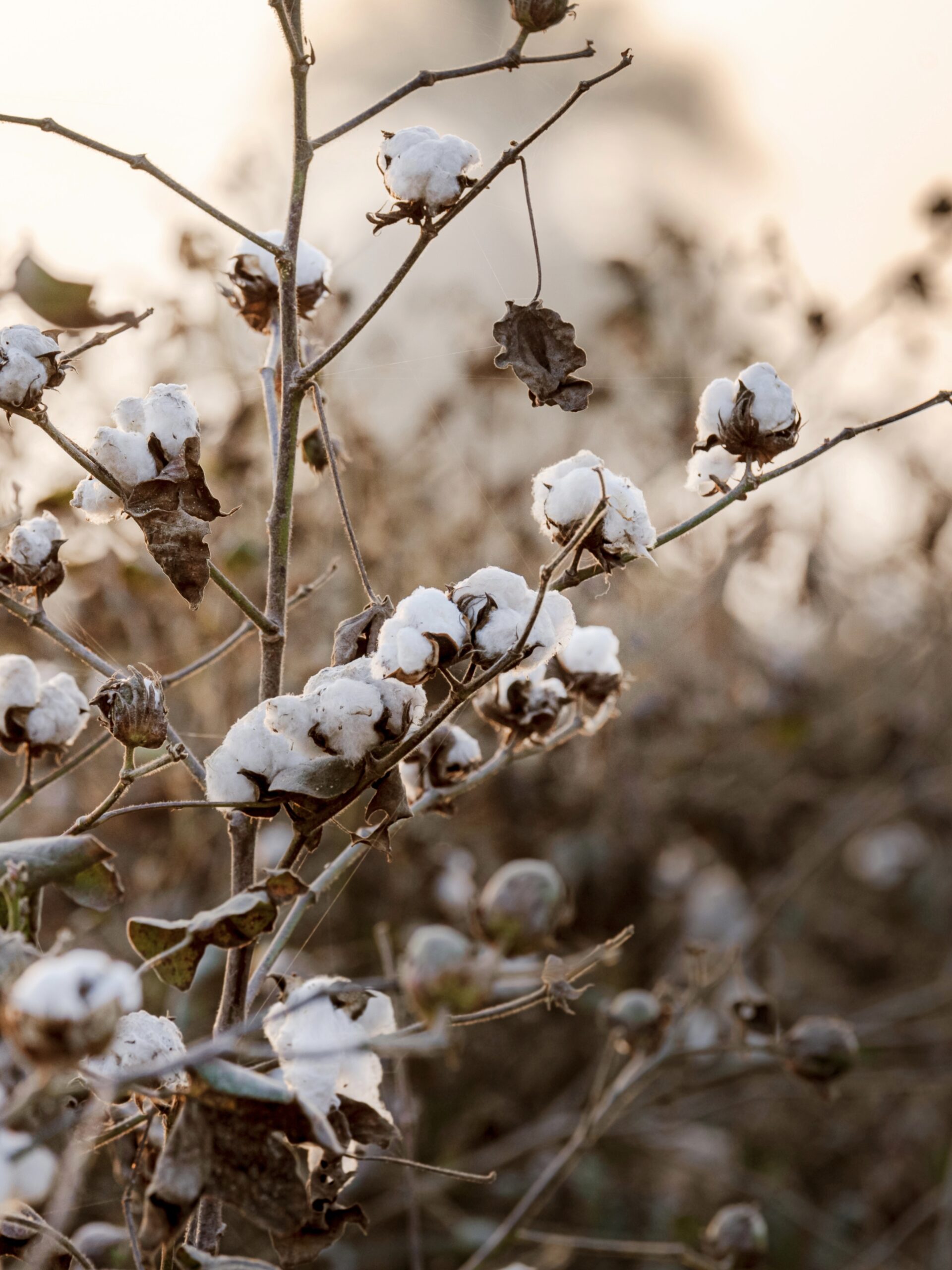 Over 100 years of family history
History
Having owned a cotton farm in Mississippi for over 100 years, Pam's family are closely tied to the beautiful plant of cotton. Her grandparents, Emma and Rodney Williams, grew some of the finest cotton and were commemorated in the Mississippi Cotton Museum.
Pam is the daughter of one of the first Afro-American designers. With a flagship store in Cape Cod, her mother ran a successful business using cotton from the family farm, and even dressed celebrities such as Jackie Kennedy. Pam grew up in the family business and developed a deep appreciation and love for cotton and timeless fashion.
Incorporating cotton from the family farm in her pieces, Pam stays close to her heritage to create natural, high-quality and elegant pieces.
Pam is driven to continue what her mother started. Her mother grew up in the town of Tunica, Mississippi. This is where the name Tunika comes from..
Love and knowledge of cotton, combined with a heritage of fashion design is what led to Tunika being born.
Prior to moving to London, Pam ran a successful fashion business in the US. Between the move to the UK and raising her kids, Pam had to stop the business and her love of fashion took a back seat. A few months before the COVID-19 lockdown, Pam began sketching designs, re-igniting her love for fashion. This progressed through lockdown and led to the start of Tunika.
Vogue calls our founder Pam 'The Queen of Cotton', and she really is.
Pam's family ties in cotton production has made her an expert in this field. Following in the creative and talented footsteps of her mother, Pam is on a mission to bring perfectly fitted and beautifully designed natural cotton clothing to the fashion market.
Through Tunika, she continues her family's legacy.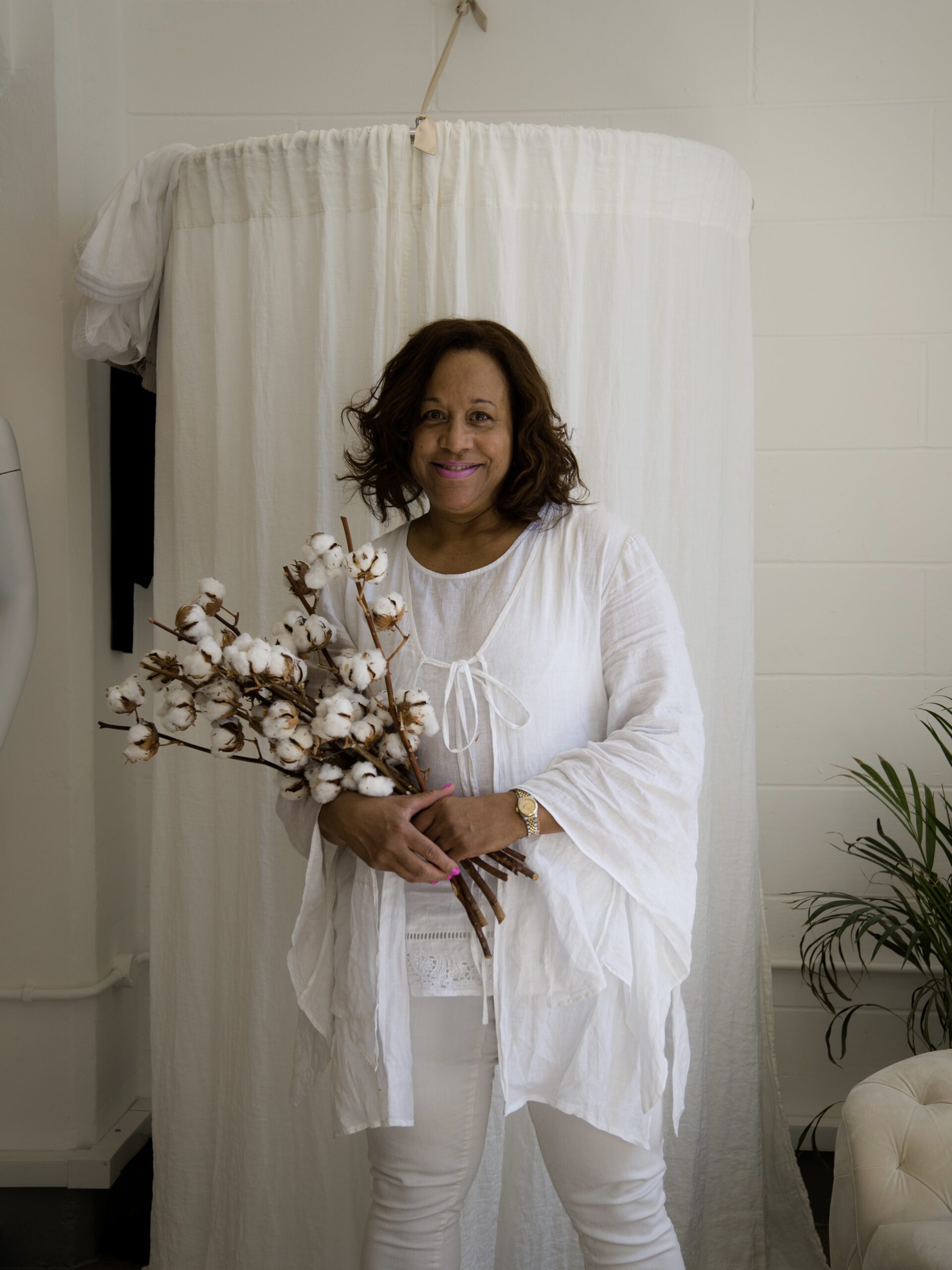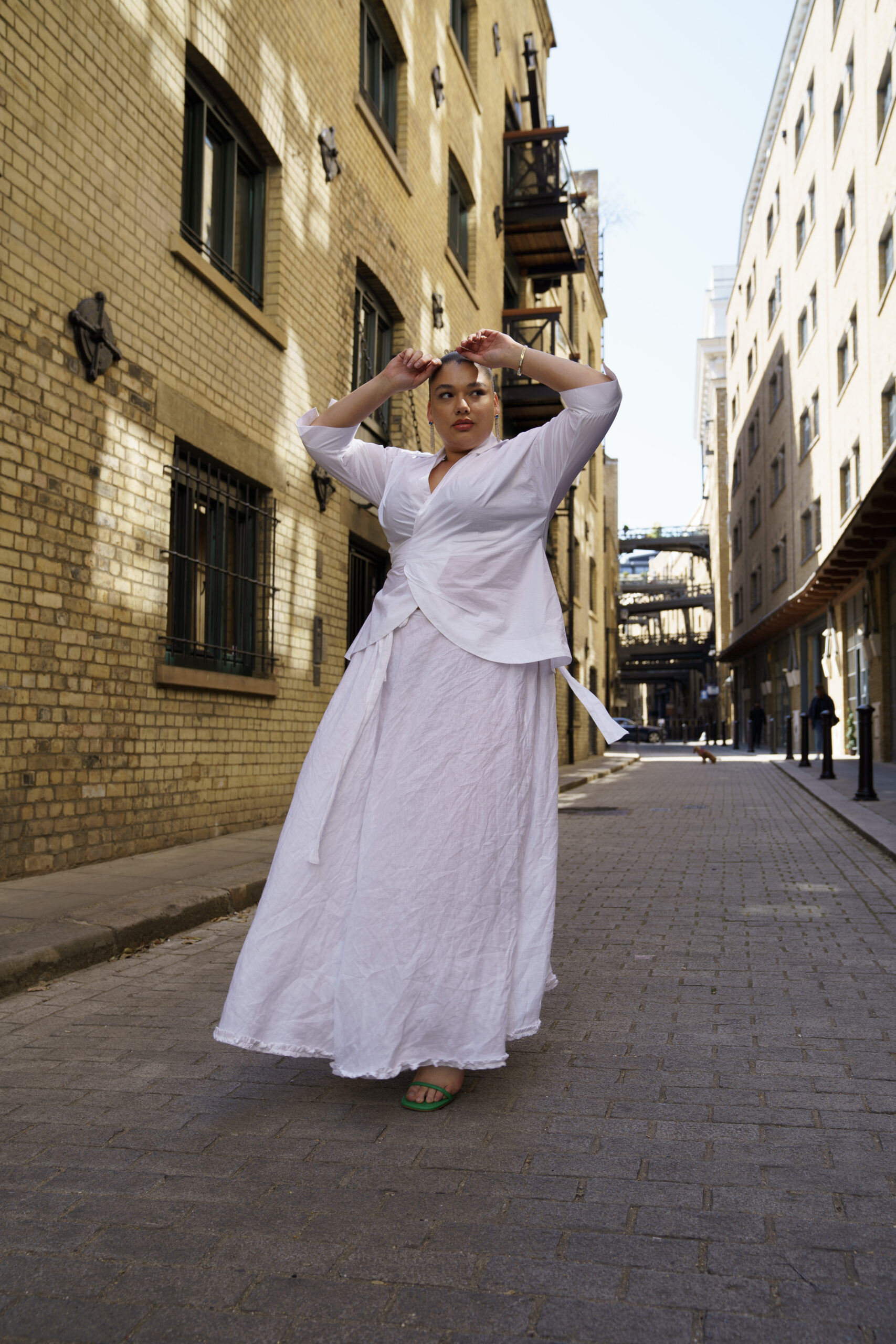 Timeless, Natural, Versatile
Design Philosophy
Our appreciation and love for cotton runs deep.
Using a range of cotton within our designs, such as linen, poplin, double gauze and cotton lawn, we celebrate naturally gorgeous cotton and are experts in this field.
Everyone is welcome at Tunika. We are an entirely inclusive community, with our pieces being both timeless and ageless in design. Through our custom fitting service, we ensure that everyone has the opportunity to feel good in perfectly fitted clothing.
Versatility is at the core of Tunika's design philosophy. Our collection of stylish staples allows everyone to personalise their look and showcase their individuality in their own unique way.
Our pieces are versatile in use as well. From business meetings to relaxing days at the beach, the uses of one piece are unlimited.
Tunika clothing is the future. Timeless fashion made to fit and made to last.
We care about people and the planet
Sustainability
Tunika pieces are not only timeless in design, they are made to pass the test of time.
We are aware of the environmental and social issues within the fashion industry, and ensure we don't add to this.
All our products are handmade and sustainably sourced. Using only high-quality and ethically sourced cotton, with some cotton even picked from our very own family farm in Mississippi, our materials are mindfully selected.
Prioritising both sustainability and longevity of Tunika products, we have ensured that our high-quality pieces are machine washable and pre-shrunk. We guarantee they will continue to hold their shape and retain their natural quality as time goes on.
Our pieces are ethically handmade by our talented teams in London and India. Each Tunika garment has a journey, from the cultivation of our high-quality cotton, to the intricate embroidery in our designs. We empower everyone who is a part of this journey.
No fabric is put to waste at Tunika. Through our zero-waste manufacturing process, smaller pieces such as scarfs are crafted from offcuts.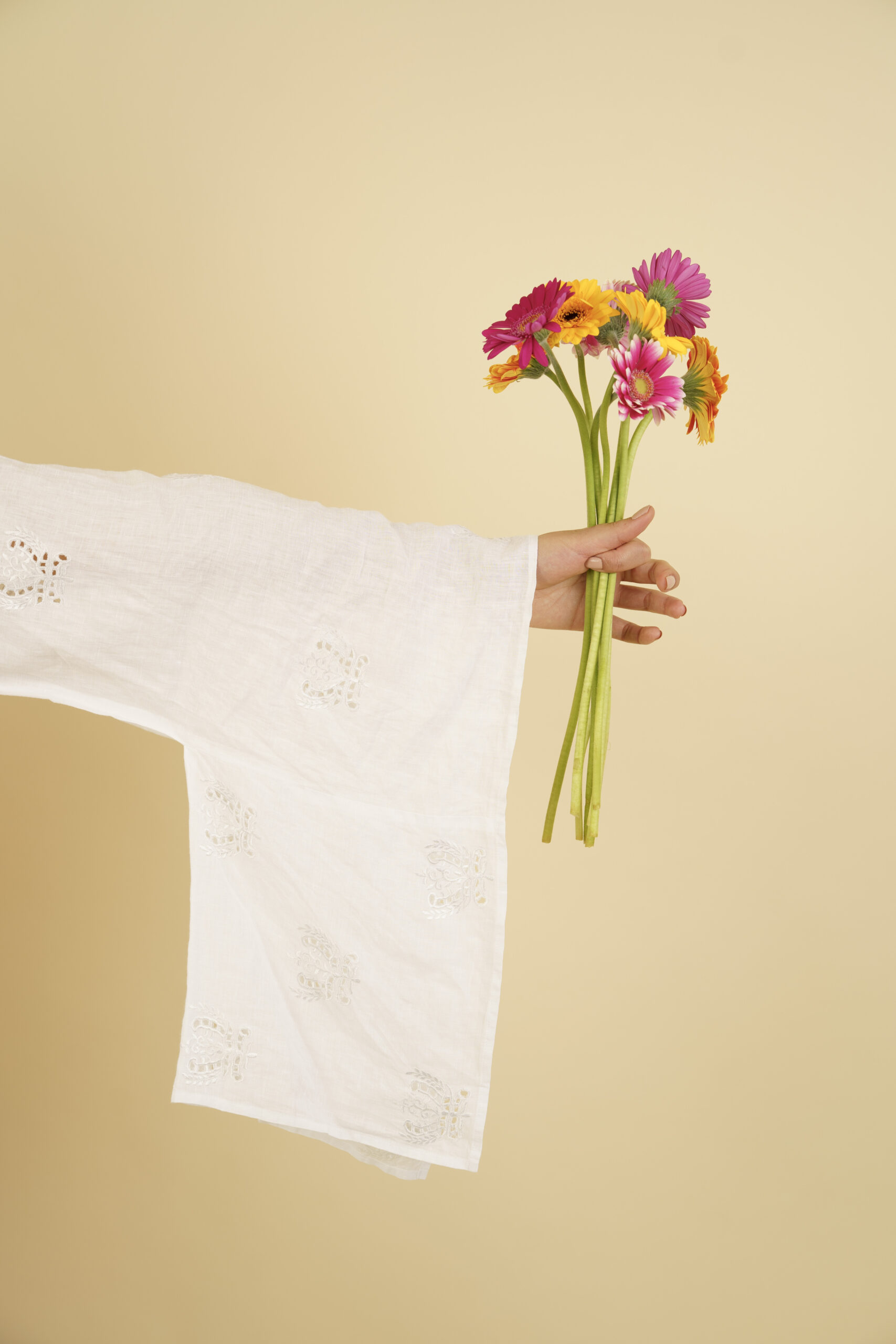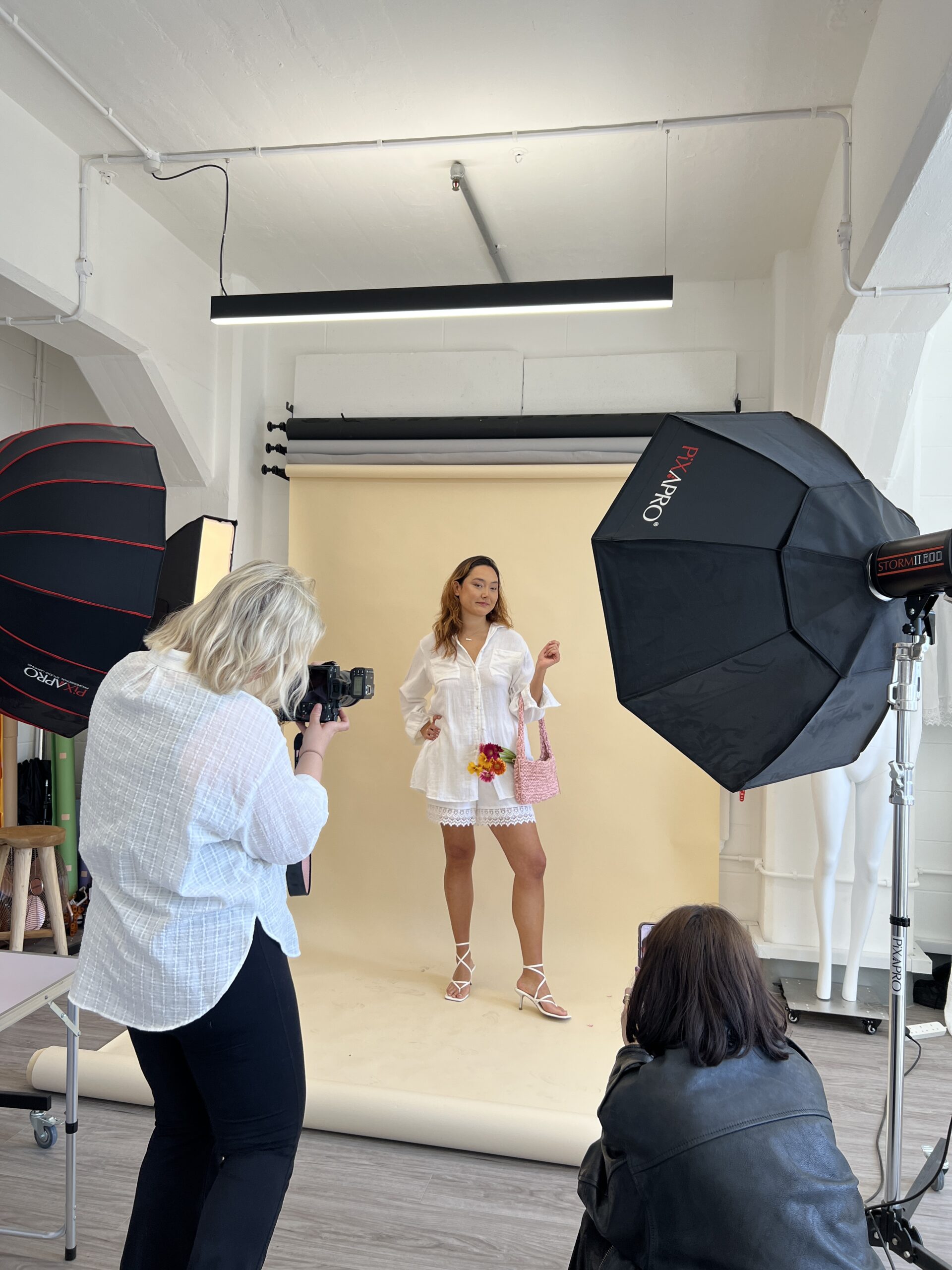 A worldwide team
Family & Community
The Tunika Team is a global community, driven by female energy. Our team is made up of talented, creative and positive people who come together to create beautiful designs, style our collection and build our brand.
Family is at the centre of our heritage. The farm in Mississippi has been in Pam's family for generations and is now owned by Pam and her sisters.
We stay close to this sisterhood, with every Tunika piece named after a member of Pam's family, as well as the wider Tunika community. We believe that each piece has a story, and this story is told through our people.
We are community-focused and truly embrace the power of people. Tunika pieces are hand-crafted by our talented team to deliver intricate embroidered details and beautifully handwoven designs.